welcome
"If you really want to make a friend, go to someone's house and eat with them... the people who give you their food give you their heart." –Cesar Chavez
"AT SPEAKEASY SUPPER CLUB WE STRIVE TO BE THE BEST. WE DELIVER YOU THE MOST INTERESTING, NEW, AND UPCOMING FOOD TRENDS & INGREDIENTS IN THE AREA & IT SHOWS. OUR PASSION IS FOOD, OUR MAIN INGREDIENT IS LOVE, AND WE LOVE WHAT WE DO." - SPEAKEASY SUPPER CLUB
About Speakeasy Supper Club —
Since moving back home to beautiful Nova Scotia from the busy and bustling city of Toronto, Sommelier and self-taught chef, Raegan Stuart has been raising the food service bar on the Acadian south shore. Her small home-based operation has grown into an innovative, adaptive and widely popular catering and food service company in just under a few years. Busy from the get go, Speakeasy Supper Club has been hosting a vast number private parties, and collaborative events, developing custom menus that clients can impress their guests with, and also just recently, providing Yarmouth with healthy lunch options using fresh hearty ingredients in their new, "Buddha Bowls by Speakeasy".
Having an immense passion for food, and a strong work ethic, Raegan will try any cuisine that comes to mind. She specializes in cuisine from around the world. From vibrant Asian food that satisfies your eyes as much as your belly, to romantic, rustic Italian fare, sexy Spanish tapas, elegant French cuisine, and impressive fusion type fare, Speakeasy Supper Club can wow even the pickiest of eaters palates.
Attention to detail is our thing too. We provide hand crafted centre pieces for your table, wine pairing suggestions, elegant menus, and are always willing to meet the clients needs in any way possible. Speakeasy has a desire for fresh and local ingredients, sophisticated original fare, and flexible budgeting plans - all while providing a memorable culinary experience.
Thank you, to all our clients, and to the new to come.
Speakeasy Services...
Personal Chef
Having a hobby like going to the best restaurants in Toronto & coming home to recreate the dishes with her own twist, owner and operator of Speakeasy Supper Club, Raegan Stuart, is a self taught chef with roots in Nova Scotia & Toronto. Enjoying cooking cuisine from around the world, she is sure to wow your taste buds and leave you with a dining experience you won't forget. She even offers custom meal planning, check out our "Buddha Bowl" page!
Exclusive Dining
Having a 'Speakeasy' theme means having a new (secret) location each time. From beautiful historic homes, Nova Scotia kitchen parties, barns – yes, barns! – To outdoor soirées under the stars, Speakeasy Supper Club has an ocean of places up their sleeve to give you not only delicious gourmet food from cultures around the world, but a chance to explore your surroundings, new people and most importantly, your taste buds!
Catered Events
Guests or clients from out of town and tired of bringing them to the same restaurants? Hire Speakeasy Supper Club to cook for you in the comfort of your own home, and experience an exclusive private dining atmosphere anytime you feel like you need a break or want something new. It's entertaining without all the work, so you can relax and actually enjoy your guests! We also leave your kitchen spotless! We also have the option of pick up or drop of platters too. Go to our "Catering" page :)
Wine Tutoring
Owner/Operator Raegan Stuart is a trained Sommelier and absolutely loves talking about wine (and of course, tasting it!) If you want to learn more about wine, or train you staff on proper wine service, host interactive tastings, etc. drop her a line!
Tusket Falls Brewery
With our commercial kitchen just 10 minutes down the road from our favourite craft brewery, how could we not partner up with Tusket Falls Brewery to offer you more food options available every day of the week?! Melanie & Jeff (owners of the brewery) work with Speakeasy to provide you amazing craft beer that pairs so well with our food. From handmade pizzas, dips, risotto balls, cheeseboards, to weekly menu features and pop up dinners, there's always something new to try in your neighbourhood!
Sommelier
From Wine to Scotch and all beverages in between, Wine & Spirits parings are always available for you and your guests & suggested by Raegan upon request. George Brown College trained, to make sure every aspect of your palate is awakened by having the perfect pairing with your meal.
Table Decor
When you book a private dining experience with Speakeasy Supper Club, we make sure every aspect of your event is flawless, even your table decor. We love bringing fresh flowers to your home and custom printed menus, just to add that extra touch.
Culture & Cuisine
There are so many tastes in this world, so put down the fish and chips and try something new! Specializing in Italian, French, Spanish, and Japanese Cuisine, Speakeasy Supper Club takes your tastebuds as far as you want to explore with any type of cuisine you dare to try. Don't worry, we can still cook you those fish and chips too ;). It's as adventurous or as tamed as you want your meal to be!
Engagements
Looking to impress your special someone? What about exclusive private dining under the stars or a romantic picnic for two? Whatever your idea is, lets make your engagement, or even your date that much more special with gourmet food from Speakeasy! We know some savvy event planners to cover all the details, from decorating, live entertainment, and more. We are also friends with some great photographers!
Weddings
Yes! We cater weddings. We offer delicious food with beautiful detailing such as edible flowers and flourishes that catch everyones eye on your special day. We only take a limited number of weddings per year, so hurry and book now!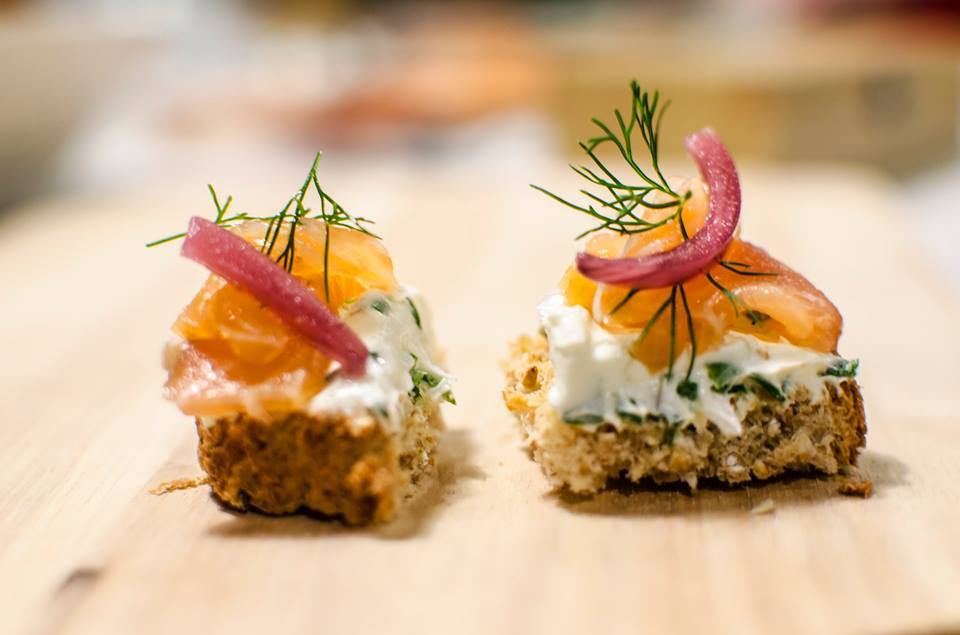 Secret Locations for public supper clubs.
or
In the comfort of your own home for private bookings.
Speakeasy Supper Club is based in Yarmouth Nova Scotia, but is always up for a road trip! Ask us about travel fees to Halifax, Annapolis Royal or any other part of Southern Nova Scotia
Contact
1 (902) 307-1003
raegan.stuart@hotmail.ca
Join the Facebook Group "Speakeasy Supper Club"